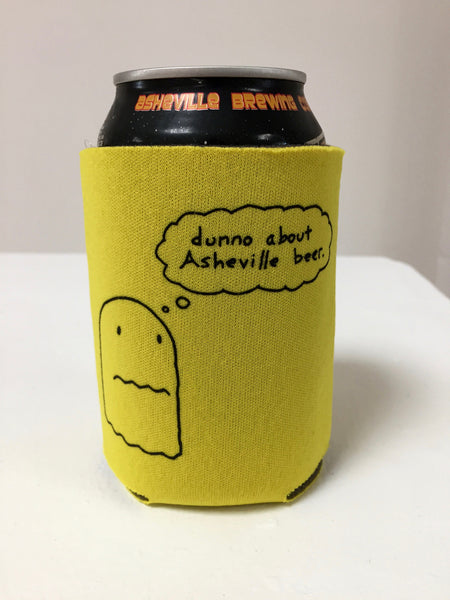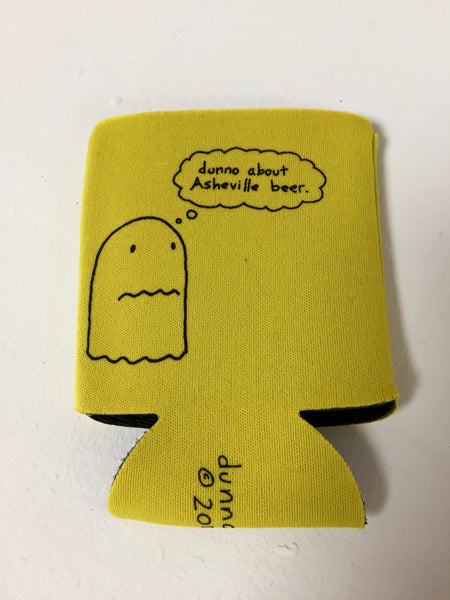 'dunno about Asheville beer' collapsible foam koozie
Regular price
$ 5.00
Sale price
$ 4.00
---
dunno doesn't always have a fixed opinion regarding many aspects of the physical world. Asheville beer gets crafty and so does dunno. On one hand, (despite his lack of hands) he could be 'all about' the seemingly endless selection of wonderful refreshing liquid elixirs originating in his beloved Asheville and yet his constantly fraught expression might seem contradictory. Either way, this stylish koozie will keep beverages cold longer and it makes a great gift for the beer lovers in your life.
A bright yellow koozie with a ghost on it doubles nicely as a conversation piece and to differentiate your beverage in a public setting. The dunno graphic appears on both sides of the koozie. In addition to Asheville beer, dunno is also 'about double-sidededness' despite occasional undecidedness.
*Asheville beer not included.